With our comprehensive demolition services, carried out by skilled and experienced professionals, we can transform your vision into reality. Whether it's a residential property or a commercial building, our team is equipped with the knowledge and expertise to handle any project.
From start to finish, we will guide you through the process, ensuring that every step is executed with precision and efficiency.
Say goodbye to the limitations of the past and embrace a future full of possibilities. Our Auckland Demolition Service by Earthworks Auckland Pros is here to liberate you from the constraints of outdated structures and give you the freedom to create something new.
Don't wait any longer – contact us today and let's embark on this journey together towards your ultimate liberation!
FREE INSTANT QUOTE!
Get a FAST Response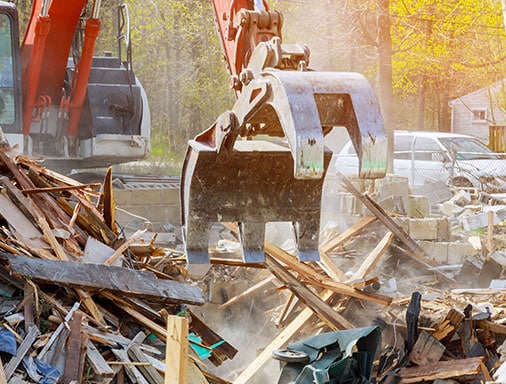 Comprehensive Demolition Services
Our Auckland demolition service offers a wide range of comprehensive demolition services to cater to the diverse needs of our clients, ensuring efficient and thorough results.
Whether it's a small residential property or a large commercial building, we have the expertise and equipment to handle any project with ease.
From site preparation and asbestos removal to structural demolitions and waste management, we take care of every step in the process.
Our team of skilled and experienced professionals will work closely with you to understand your requirements and provide tailored solutions that meet your expectations.
Skilled and Experienced Professionals
Experienced and skilled professionals are the backbone of our team, ensuring efficient and flawless demolition work. With years of expertise in the industry, our professionals possess the necessary knowledge and skills to handle any demolition project with precision.
We understand that every demolition job is unique, and our team is trained to adapt to different situations and challenges that may arise. From assessing the site to implementing strategic plans, our professionals pay attention to detail, ensuring safety and accuracy throughout the process.
Our commitment to excellence guarantees that your demolition needs will be met with utmost professionalism. Now let's move on to explore our residential demolition solutions that cater specifically to your needs without compromising quality or efficiency.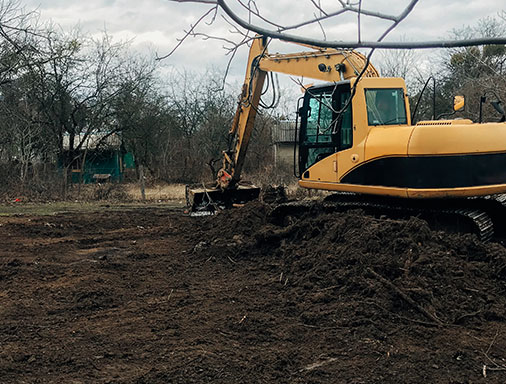 Residential Demolition Solutions
When it comes to residential demolition, we have a range of solutions tailored to meet your specific needs while maintaining quality and efficiency.
Our team of skilled and experienced professionals is equipped with the knowledge and expertise to handle any residential demolition project.
From single-family homes to apartment complexes, we have the tools and resources necessary to safely and effectively demolish structures of all sizes.
Whether you need a complete teardown or selective demolition, we can provide the right solution for you.
Our residential demolition services include everything from site preparation and hazardous material removal to recycling and disposal.
We understand that every project is unique, which is why we take the time to assess your specific requirements before developing a customized plan.
Commercial Building Demolition
Looking to demolish a commercial building? Look no further! We have the expertise and resources to handle your project with efficiency and precision.
Our team of demolition experts is well-equipped to tackle any size of commercial building, from small offices to large industrial complexes. With years of experience in the industry, we understand the importance of providing a seamless and hassle-free demolition process for our clients.
We take pride in our ability to complete projects on time and within budget, ensuring minimal disruption to your business operations. Our skilled professionals utilize state-of-the-art equipment and techniques to ensure safe and controlled demolitions.